color
everything:style, fabric, color||
Fabric Innovation
Fabric Innovation
Fabric Innovation
We custom blend the world's best fibers into even better fabrics, ones that perform as great as they feel.
Learn More
Get Rewarded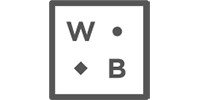 Get Rewarded
Our Weldon Blue loyalty program rewards you for shopping with insider savings. Place one order to unlock free shipping, then level up for more rewards.
Learn More
Need Inspiration?
Need Inspiration?
We rounded up our bestsellers to make shopping for your basics even easier. That's what we're here for, after all.
Shop Bestsellers